Welcome to the official website of Okehampton Town Council
Okehampton Town Council have a number of facilities and services which are provided for use by the general public, including the Charter Hall which can be rented for a wide variety of functions and events. The impressive Council Chamber is available for hire and may be used for civil ceremonies. The Committee Room is also available for hire for meetings. Wifi is available in all rooms.
The town of Okehampton is situated on the northern edge of Dartmoor in West Devon. Okehampton is an ancient town and was initially settled in the Bronze Age. It lies at the confluence of the East and West Okement Rivers from which is takes its name. Okehampton has been described as the walking centre of Dartmoor. It is also popular with cyclists and walkers taking the Granite Way, a beautiful trail from Okehampton to Lydford.
The town has many attractions including the spectacular ruins of Okehampton Castle which date back to Norman times and the beautiful expansive parkland at Simmons Park with leisurely river side walks, ornamental gardens and a Swiss style chalet, multi sports facilities and playing areas for all ages as well as the Parklands Leisure Centre. The impressive tower of St James Chapel (15C) dominates the main street which in times gone by was the Old London Road lined with coaching inns which can still be seen today. The Town Hall, a handsome building with granite facade built in 1685 adds a touch of elegance to the town centre which also boasts a number of vibrant shopping arcades as well as the acclaimed Museum of Dartmoor Life.
Hanging Basket Competition 2021

Please click to see poster for the Hanging basket competition
Okehampton Cemetery
Management of Okehampton Cemetery, the newest Cemetery area at All Saints Church which is owned by the Town Council, is being brought in-house from 1st April 2021. For more information please see the Cemetery page of the website or email cemetery@okehampton.gov.uk.
COVID19 Lockdown Update - 7th January 2021

On the evening of 4th January 2021 another national lockdown to help fight the coronavirus pandemic was announced by the government, guidance about what this means can be found here.
It has been confirmed that skateparks are also required to close for the duration of the lockdown. The public toilets at Fairplace and in Market Street will remain open, as will the play areas in Simmons Park although the adjacent outdoor gym equipment has to be closed.
The Town Council Office will remain closed, staff continue to work from home and remain contactable. Arrangements can be made for the provision of parking permits for Simmons Park and other services as required by contacting the Council:
Town Council Meetings
All meetings are currently being held virtually due to the pandemic. Details of how to join can be obtained from the Town Clerk or the relevant agenda which can be found on the Agenda and Minutes page of the website.
The next meeting is a meeting of full Council Monday 22nd February 2021 commencing at 7pm
Town Council Office Opening Hours- Office Closed

Staff are working from home and are available to contact either by phone 01837 53179 or by email admin@okehampton.gov.uk
Monday - Thursday 9.30am - 4pm

Town Clerk
Mrs Emma James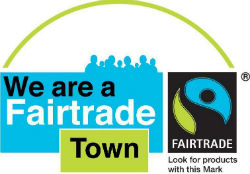 Information about Okehampton

Visit Okehampton and Visit Dartmoor

For more information on Okehampton's shops and businesses visit https://www.visitokehampton.co.uk/

For more information on Dartmoor- what to do where to stay visit https://www.visitdartmoor.co.uk/
Okehampton Neighbourhood Plan
More information about the Neighbourhood Plan can be found at