Queen's Platinum Jubilee
On 19th September a group of French students, from Brittany, visited Simmons Park. The group, who are studying the environment, landscape and wildlife had a short tour of Simmons Park and visited the Town Hall to view photos of the original opening of the park in 1907 and its refurbishment in 2002.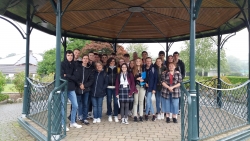 On occasions, events such as Band Concerts, Dog Shows, Charity Fetes are held in Simmons Park. For more information and details of how to obtain permission to hold an event in the park please contact Okehampton Town Council.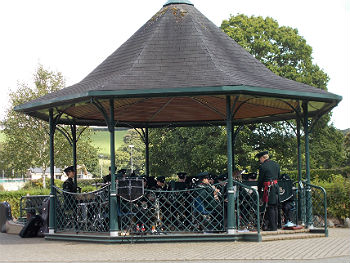 Band & Bugles Durham Army Cadet Force performancing in the Bandstand in Simmons Park